AnoDungeon
A downloadable game for Windows and macOS
About
Hello world, I hope you like my game. It is still unfinished, but there are 2 playable levels, and 3 different abilities you may choose from. I will be going away for some time, possibly a few years so I was hoping to release this version before I go.
Windows Users (Hello)
Just download the Windows version, extract it anywhere and run the program.
Mac Users (important)
Before running the game, there will be a folder called "install these first" in the game .zip file. Grab the files inside and drag them to your "/Library/Frameworks/". To navigate to this folder, go to your desktop and hit "CMD + SHIFT + G", on your keyboard, this will bring you a prompt, type in "/Library/Frameworks/". without quotes. When you reach the folder, grab the files from the folder "install these first" from the game folder and drag them into "/Library/Frameworks/".folder.
Screenshot 01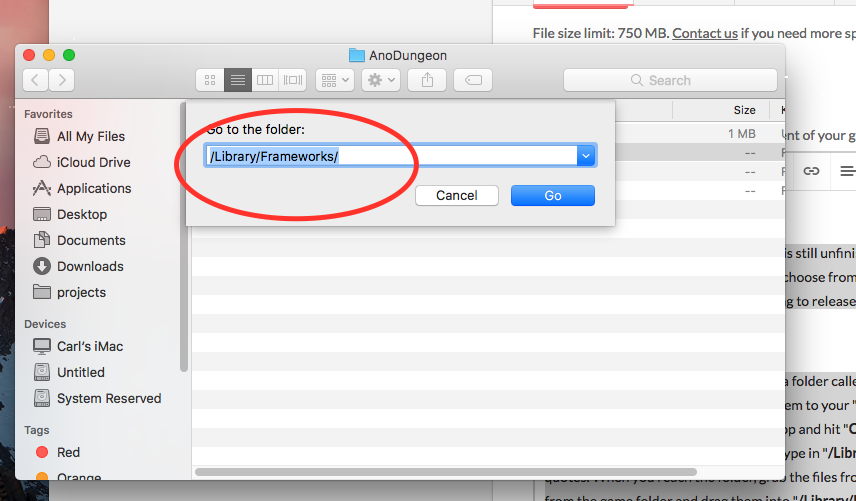 Screenshot 02


Screenshot 03


Controls

Keyboard + Mouse support
Xbox Controller support
Move: WASD, or Left Analog (Xbox)
Look around: Mouse, or Right Analog (Xbox)
Basic Attack: Left click or Right Trigger (Xbox)
Spell Ability: Spacebar or Left Trigger (Xbox)
Cycle abilities: Numpad 1 or Y button (Xbox)
Reset Level: SHIFT + Q
Download
Click download now to get access to the following files:
AnoDungeon (FInal Mac Users).zip
31 MB